CHRISTMAS DINNER: GROUP CELEBRATIONS
Fern Resort presents a dazzling evening in a spectacular setting for you to celebrate the Christmas season with your co-workers. 2020 has brought about a lot of changes, so we've worked hard to ensure that you can still have a fun and safe holiday event. Come to Fern for your opportunity to bring everyone together and celebrate the holiday season in a new and festive way.
DELICIOUS FOOD. WONDERFUL COMPANY.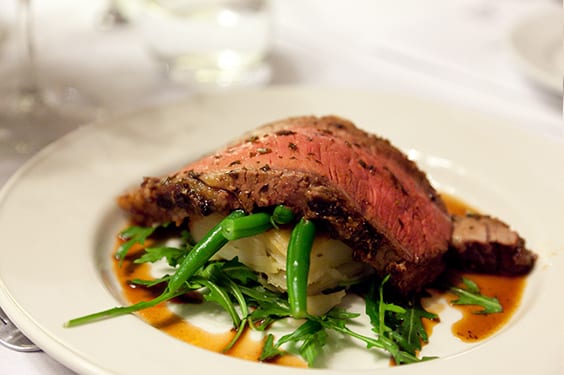 Enjoy a mouthwatering Four-Course Christmas Dinner at Fern Resort and celebrate the Holiday Season.
Friday or Saturday: $45 per person + HST.

RELAX AND ENJOY YOUR EVENING.
Tables are spaced at least 6-feet apart and set up with clear barriers to allow people from separate households to dine together. Take a look at the different styles of seating arrangements we offer.
We've put a number of other safety protocols in place to ensure that your evening is as comfortable and safe as possible:
Servers wear face masks and shields.
Food is brought from the kitchen with a cover.
Each table is spaced at least 6' from other tables or separated by a barrier.
All guests must wear a mask to and from their table and remain seated while eating and drinking.
Contact tracing is required from all guests at the time of booking and we track the servers who interact with each guest.