We 're really looking forward to your arrival!
A lot of careful preparation has gone into making sure that your stay with us will offer as much as possible of the warm Fern Resort experience that you all look forward to, while ensuring the comfort, safety and wellness of our guests, front-line staff and our community.
Look for the Fern Fresh logo around the Resort. It's our commitment to the high quality and extra care that go into ensuring that your stay with us is as fun-filled and full of lasting memories as you've come to expect and your guide to a safe and healthy getaway experience.
To that end, guests and staff are required to:
Follow social distancing guidelines
Practice good hygiene, such as frequent hand-washing/sanitizing.
MANDATORY MASK USE INDOORS – Everyone is required to wear a mask in indoor public spaces. Unfortunately we do not have a mask exemption policy.
Our staff will be actively screened for Covid-19 symptoms each day, prior to starting work. Guests will be actively screened once upon arrival. If you are feeling sick, please stay home and if you start to feel unwell while staying at Fern, please remain in your room.
Please be conscientious of those around and respect the experience of others – a little understanding and hospitality goes a long way to making sure everyone's experience remains a positive one.
We're all in this together and each of us doing our part will ensure that we all can stay healthy and happy.
Now, more than ever, we understand the importance of getting away from it all and relaxing by the lake. Although your stay at Fern cannot be exactly the same as in previous years, with the vastness of our beautiful lakeside property, fresh air, abundance of facilities and fun activities, we promise to provide you with a safe and much needed Ferntastic vacation.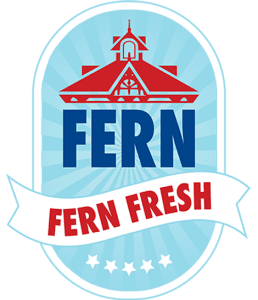 Fern Fresh Safety Protocols