We're really looking forward to your arrival!
As the Province of Ontario continues in Step 3 of the Roadmap to ReOpening, the Fern family is eager to have you visit us. A lot of careful preparation has gone into making sure that your stay with us will offer as much of the Fern Resort family vacation experience that you all look forward to while ensuring the comfort, safety, and wellness of our guests, staff, and our community.
Look for the Fern Fresh logo around the Resort. It's our commitment to the high quality and extra care that go into ensuring that your stay with us is as fun-filled and full of lasting memories as you've come to expect and your guide to a safe and healthy getaway experience.
The following mandates have been implemented to ensure a safe getaway experience at Fern Resort:
Vaccination Policy
Fern Resort is following all Provincial Guidelines regarding COVID-19. Fern Resort guests will need to be fully vaccinated (two Health Canada approved doses plus 14 days) and provide their proof of vaccination along with ID to check-in.
Mandatory Masks
Everyone is required to wear a mask in indoor public spaces that are permitted to be open.

Unfortunately, we don't have a mask exemption policy.

Social Distancing
Practice safe social distancing. When you can't maintain 2m/6ft. from others, a mask must be worn outdoors throughout the resort.
Hygiene
Practice frequent hand washing and/or hand sanitizing. Sanitizing stations are provided throughout the resort.
COVID-19 Screening – Staff
Daily screening of each staff member prior to their shift.
Fern Resort has implemented a Rapid Testing program for staff in high guest contact roles.
COVID-19 Screening – Guests
Screening questionnaire upon arrival.
If you have any COVID-19 symptoms or feel unwell, please stay home. Should anyone in your group develop a COVID-19 symptom you will be required to depart the resort.
Please be conscientious of those around you and respect the experience of others. A little understanding and hospitality go a long way to making sure everyone's experience remains a positive one. We're all in this together and each of us doing our part will ensure that we all can stay healthy and happy.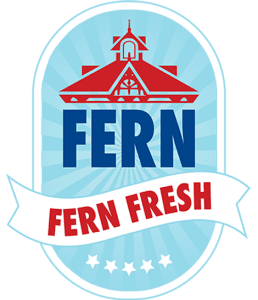 important information
Click on a topic to find out more
See how we're keeping things Fern Fresh!