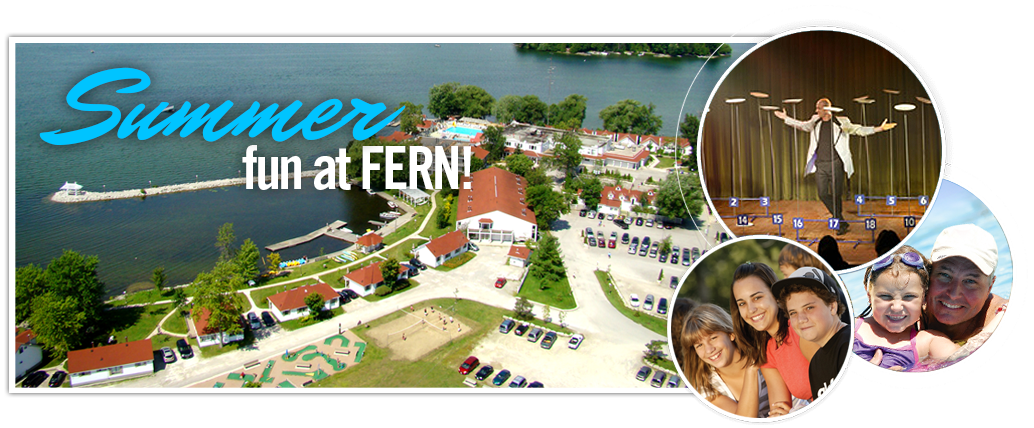 Mid Summer Special
2 NIGHTS to 7 NIGHTS
Available Jul 6, 2018 - Aug 13, 2018
Seniors 10% Off
Enjoy a family vacation unlike any other, in the heart of Ontario's Lake Country. Feel closer to the ones you love when you try our truly unique vacation experience. Our special formula insures special time together but also allows for personal interests and offers many chances to explore new experiences and test limits. If your interest is an escape, you can find a hammock for quiet and relaxation.
Your vacation package will include:
Dinner on Arrival, 3 Meals Daily, Breakfast on Departure (2 & 3-Day Stays include Lunch on Departure)
Kids Club & Activities Program
Professional Evening & Afternoon Entertainment
All Facilities including Golf, Tennis & Pickleball
Silent Watercraft
Bikes & Pedal Carts
All Extreme Sports Including Climbing Wall, Paintball, Archery
Resort-wide Wi-Fi
...and so much more
The Fern Resort Difference
Since everything is looked after, you are free to enjoy your time with no barriers of cost or worry. If you want to golf, kayak or go to yoga, just show up. If you want to play mini putt with the kids, grab some putters. If you want to read a book waterside, the kids can enjoy the Playvillage and supervised activity programs. Meals, entertainment, facilities and activities are all included, so just enjoy.
TAKE A LOOK AT OUR CURRENT SUMMER SCHEDULES
CHECK OUT OUR CURRENT PACKAGES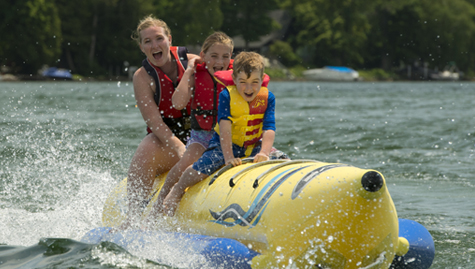 2 TO 7 DAY PACKAGES
Jul 6, 2018 - Aug 13, 2018
Seniors 10% Off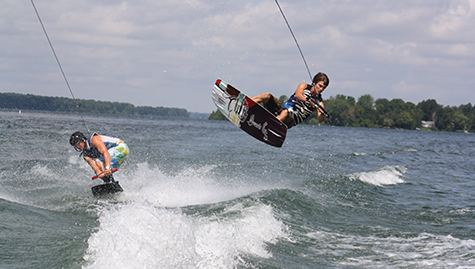 2 & 3 DAY PACKAGES
Aug 3, 2018 - Aug 6, 2018
Children 3 and Under Free / Seniors 10% off / Reduced Childrens Rates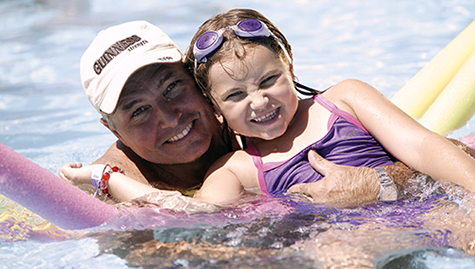 2 TO 7 DAY PACKAGES
Aug 12, 2018 - Aug 31, 2018
1 Child Free 12 and under, Seniors 10%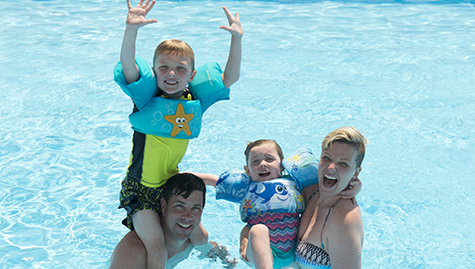 3 DAY PACKAGE
Aug 31, 2018 - Sep 3, 2018
One Child Free 12 and Under / Seniors 10% Off
2 TO 6 DAY PACKAGES
Sep 3, 2018 - Sep 9, 2018
2 Children Free 12 and Under, Seniors 10% off