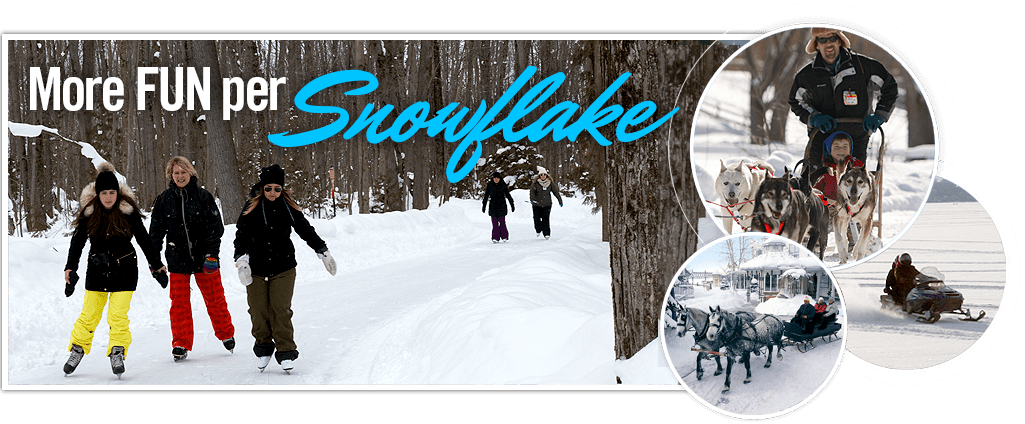 10% off Winter Weekend
1 NIGHT to 3 NIGHTS
Available Jan 22, 2021 - Jan 24, 2021
2 Children Free / 10% Off Rates / Seniors 10% Off / Great Value
More Fun Per Snowflake!
Fern's Winter Weekend offers the most power-packed and exciting two-day getaway you will find this year. Enjoy once-in-a-lifetime experiences such as dogsledding, horse-and-cutter rides and skating on a meandering path in the forest, illuminated at night by tiki torches. Relax in your lakeside cottage with wood-burning fireplace. Enjoy fabulous meals, served in the Heritage Dining Room and great entertainment presented in Bergwens Theatre.
Your vacation package will include:
Dinner on Arrival, 3 Meals Daily, Breakfast on Departure Day
* 1-day Stay includes 11:00am Check-in Saturday, Lunch and Dinner Saturday, Breakfast Sunday
Indoor Pool / Hot Tub / Steam Room and Sauna
Fitness Room
Games Room
Nordic Skiing / Snowshoeing
1.5 km Skating Trail and Large Skating Rink
Ball Hockey / Broomball
Ice Fishing
Curling
Even more fun ...
Be it indoors or out, we have a day full of excitement, offering crafts and indoor yoga, snowshoe treks, broomball and winter carnivals.
and you can save money!
Rates reflect a 10% savings off the regular Winter Weekend rates. If you come with a group you can save even more with our group discounts.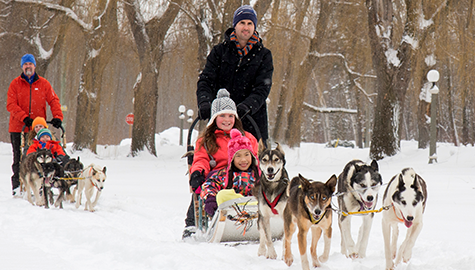 CHECK OUT OUR CURRENT PACKAGES