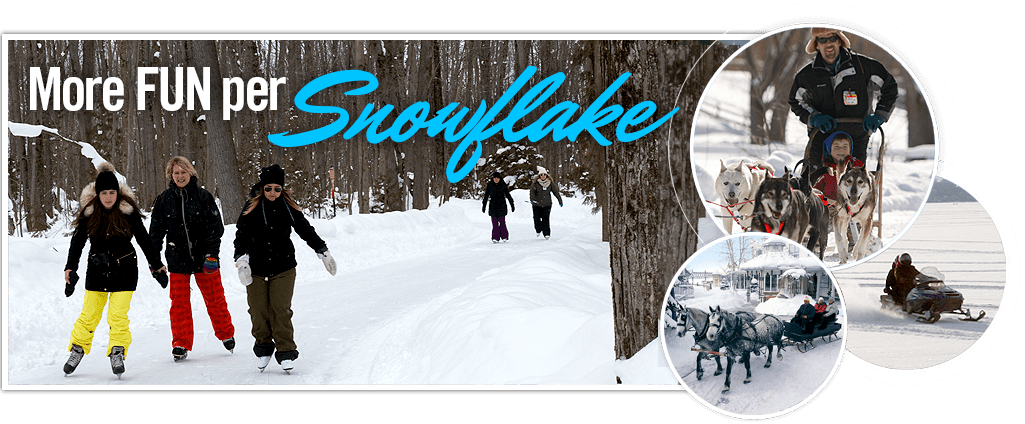 New Year`s
2 NIGHTS to 4 NIGHTS
Available Dec 28, 2017 - Jan 4, 2018
3 Meals Daily / Flexible Packages / Reduced Children`s Rates
A New Year`s Celebration for the Entire Family
Let Fern help you celebrate the arrival of the New Year. Families will look forward to the special moments to be had in 2018.
Your vacation package will include:
Dinner on Arrival Day, 3 Meals Daily, Breakfast on Departure Day
Resort-wide WiFi Organized Activities Childrens Programs Entertainment Indoor Pool Jacuzzi, Steam Room, Sauna Fitness Room Games Room Nordic Skiing & Snowshoeing Ice Skating Ball Hockey
Special New Year`s Eve Celebration Activities
In addition to the fabulous facilities and wonderful sports directors leading fun activities, you can enjoy special New Year`s activities. New Year`s Eve celebrations start with hors d'oeuvres and a fabulous five-course dinner. If you have young ones or, an extended meal is not your kids idea of fun, they can head to the kids New Years bash with games, music and their own New Year`s countdown at 10:00 pm. After dinner enjoy a fabulous torchlit skate on our 1.5km skating trail, head to Mary Lou's and Bergwen's for a celebratory evening of live music, DJ music and games. Get ready with noisemaker and party hat as the clock strikes 12:00 with balloons dropping from the sky.
Special reduced children`s rates.
Children under 4 free, 4 to 12 years 10% of adult rate, teens 20% of adult rate.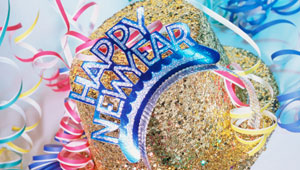 CHECK OUT OUR CURRENT PACKAGES
Christmas and Boxing Day Flex Rates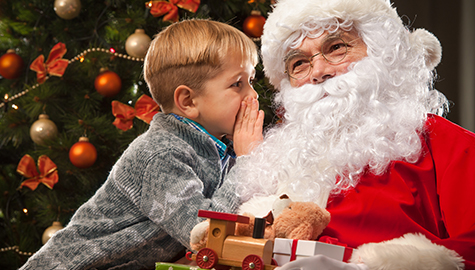 1 TO 5 DAY PACKAGES
Dec 23, 2017 - Dec 31, 2017
Two kids Free / 3 Meals Daily / Flexible Packages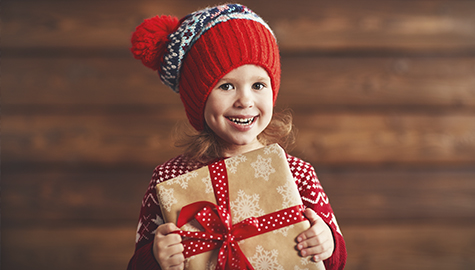 4 & 5 DAY PACKAGES
Dec 23, 2017 - Dec 28, 2017
Great Value / Two Children Free / 3 Meals Daily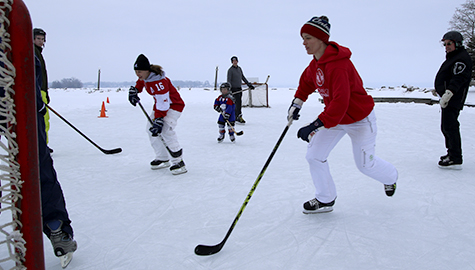 4 & 5 DAY PACKAGES
Dec 25, 2017 - Dec 30, 2017
Great Value / Two Children Free / 3 Meals Daily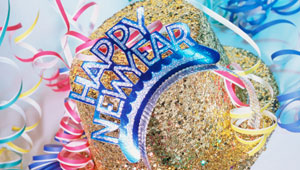 2 TO 4 DAY PACKAGES
Dec 28, 2017 - Jan 4, 2018
3 Meals Daily / Flexible Packages / Reduced Children`s Rates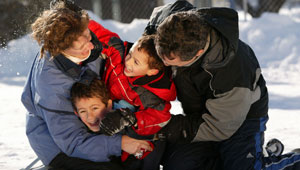 1 TO 5 DAY PACKAGES
Jan 1, 2018 - Jan 7, 2018
2 Children free / Seniors 10% off / 3 meals daily / Great Value
1 TO 7 DAY PACKAGES
Jan 7, 2018 - Mar 9, 2018
2 children free / Seniors 10% off / 3 meals
1 TO 3 DAY PACKAGES
Jan 18, 2018 - Jan 21, 2018
2 children free / 15% off Rates / Seniors 10% off / Great Value
1 TO 3 DAY PACKAGES
Jan 25, 2018 - Jan 28, 2018
2 children free / 10% off Rates / Seniors 10% off / Great Value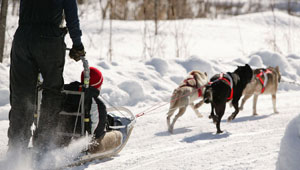 2 & 3 DAY PACKAGES
Feb 8, 2018 - Feb 11, 2018
1 Child free - 5% off Listed Rates - Seniors 10% off - Great Value
2 & 3 DAY PACKAGES
Feb 16, 2018 - Feb 19, 2018
One Child free 12 and under / 10% off seniors
1 TO 5 DAY PACKAGES
Mar 9, 2018 - Mar 18, 2018
2 children free - Seniors 10% off - 3 meals daily