FIRESIDE LANDVIEW – WHEELCHAIR ACCESSIBLE ROOM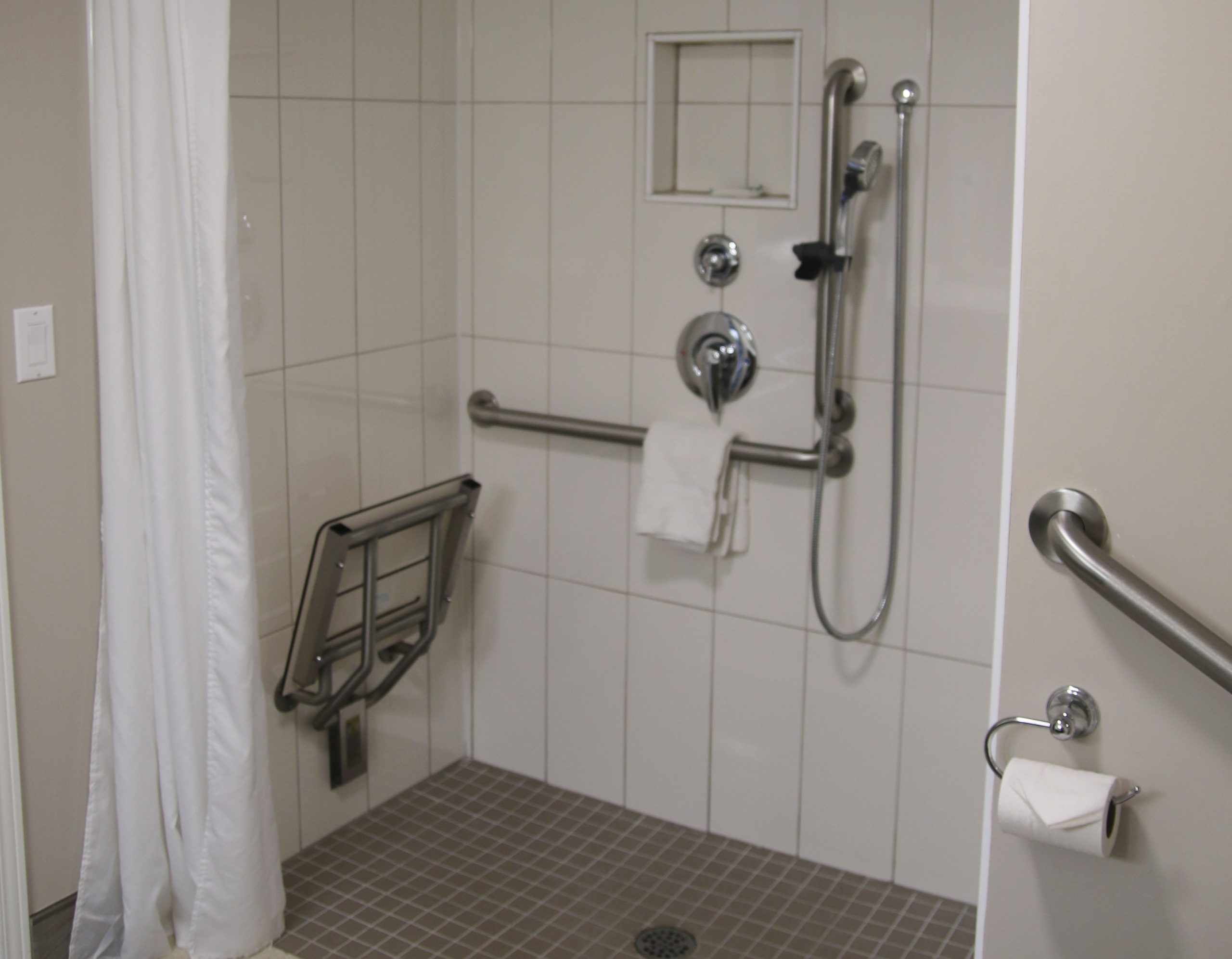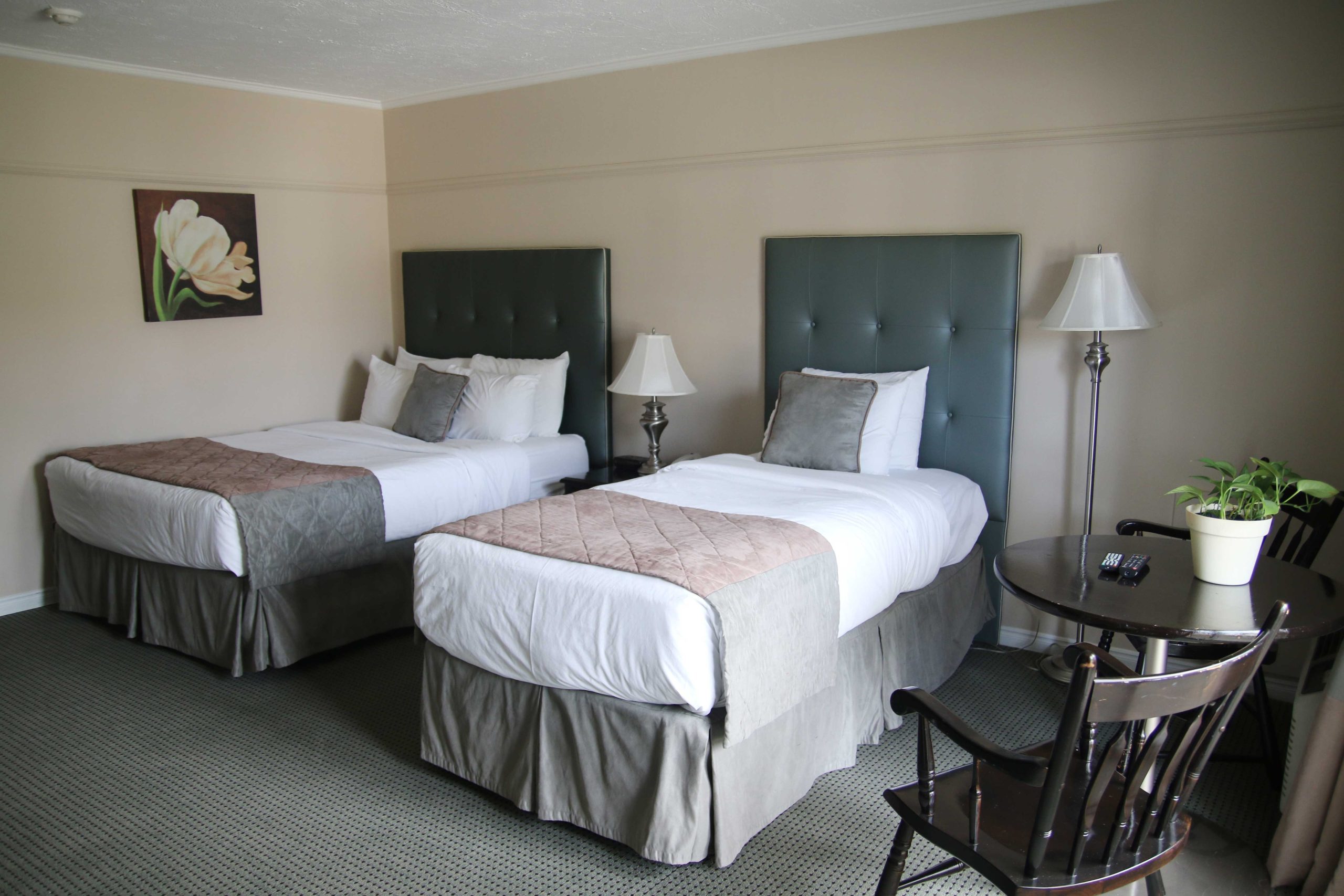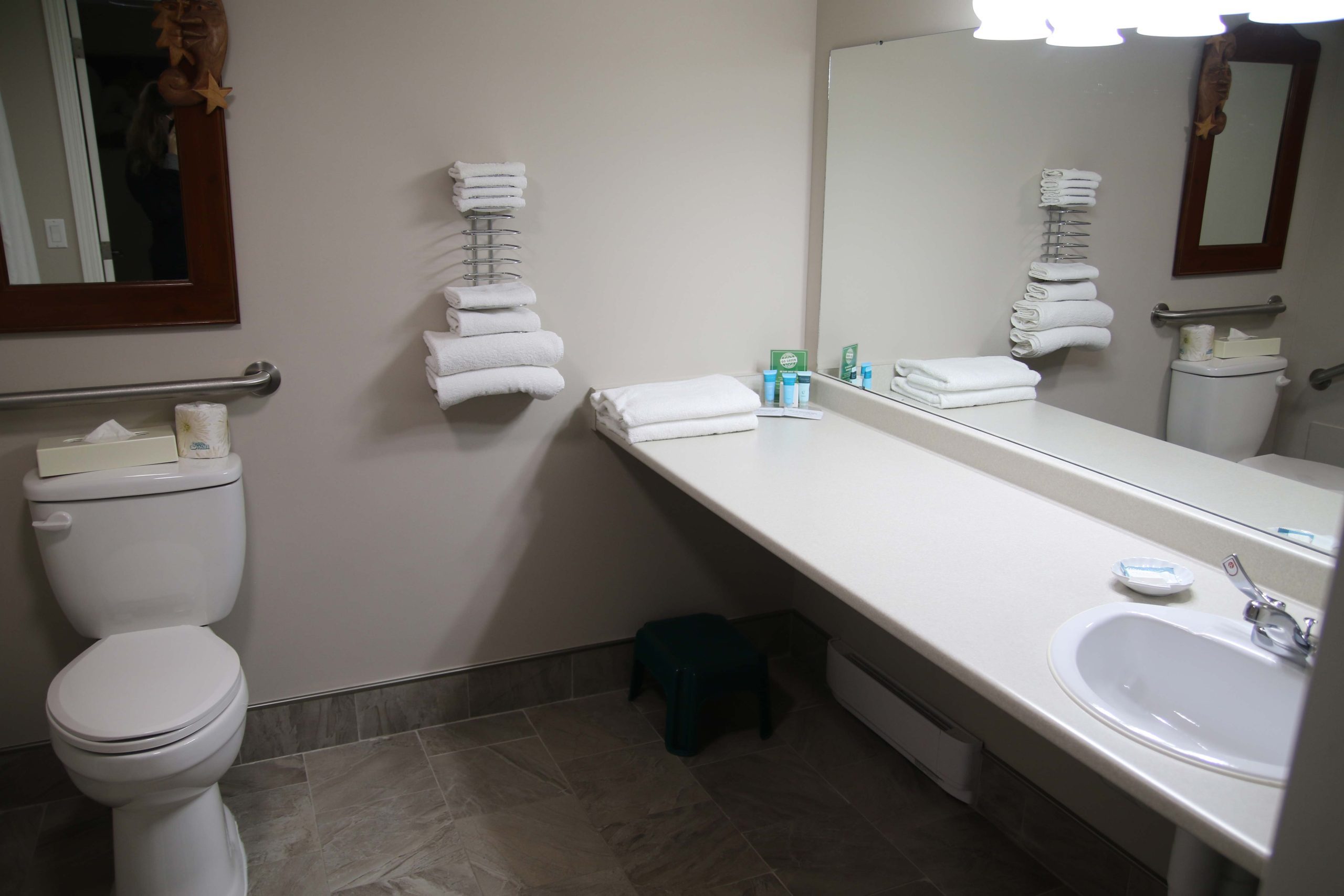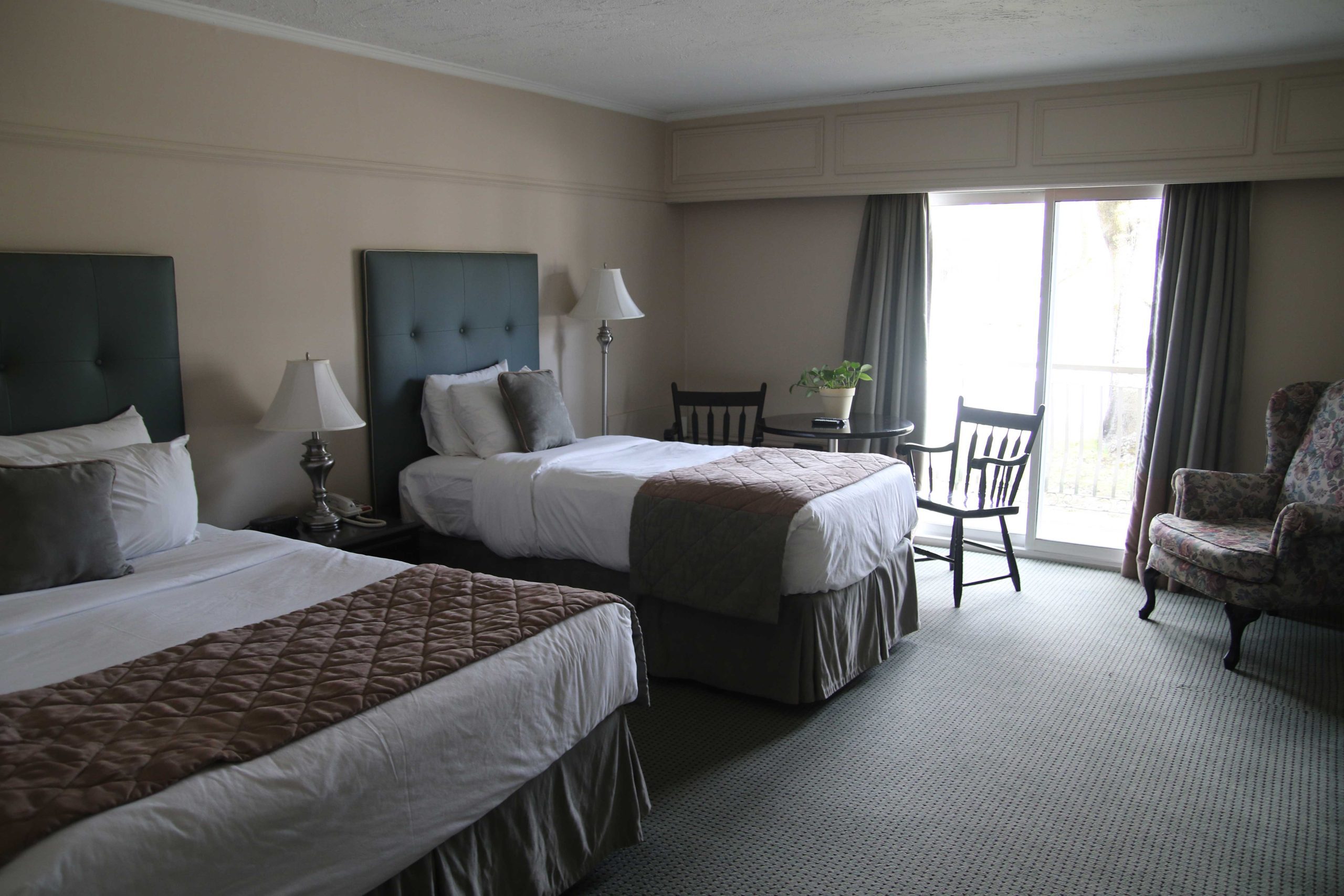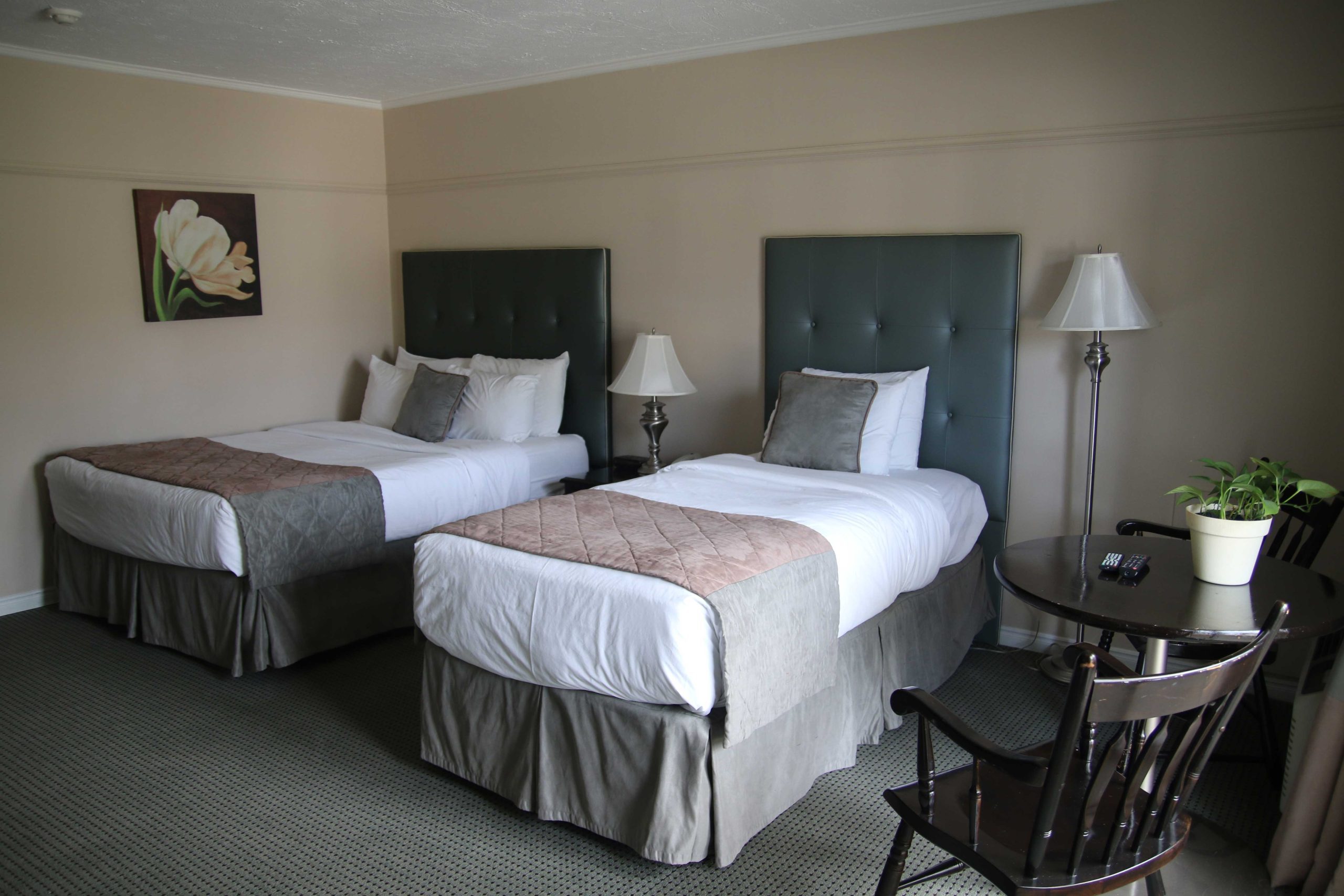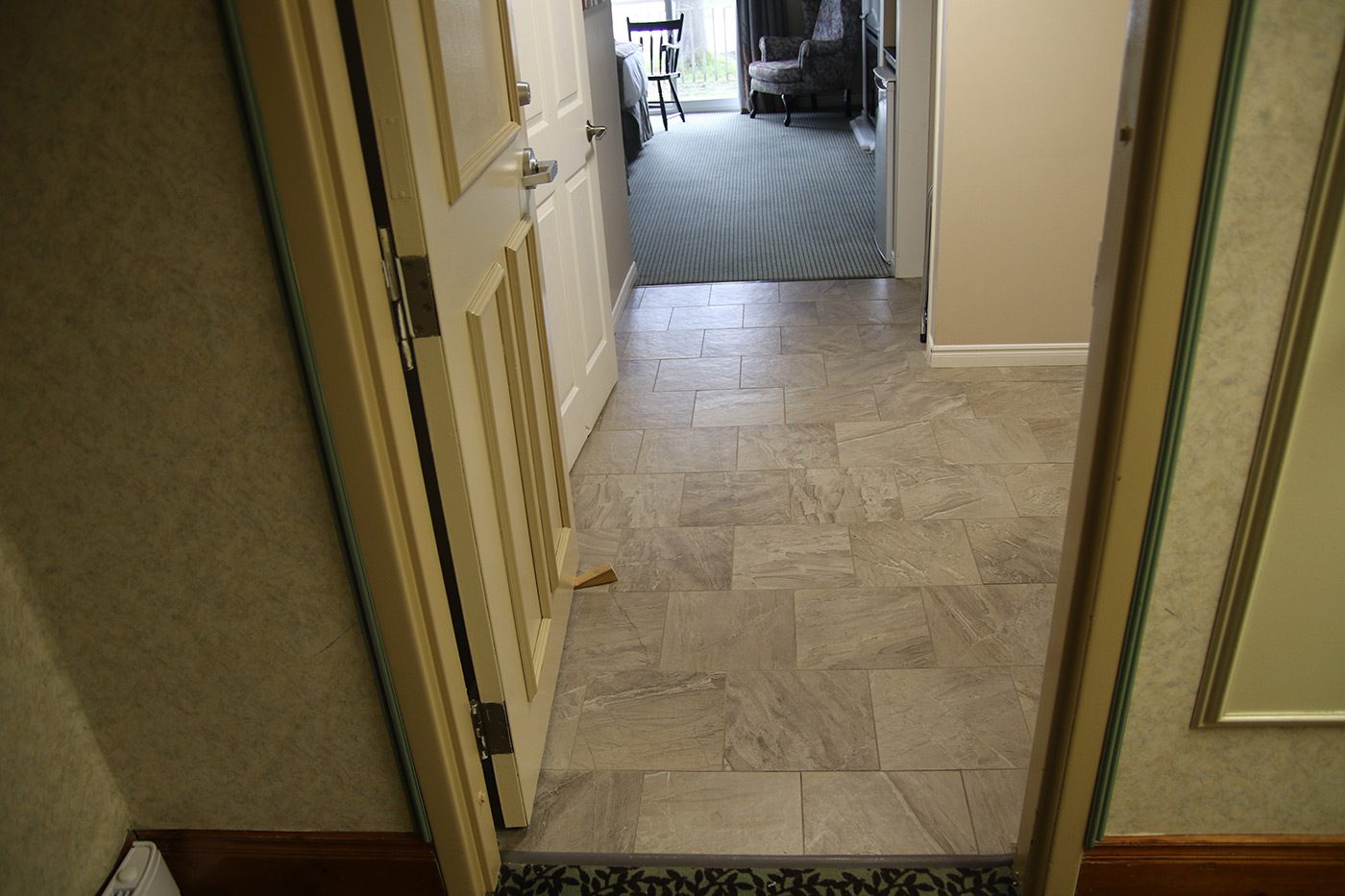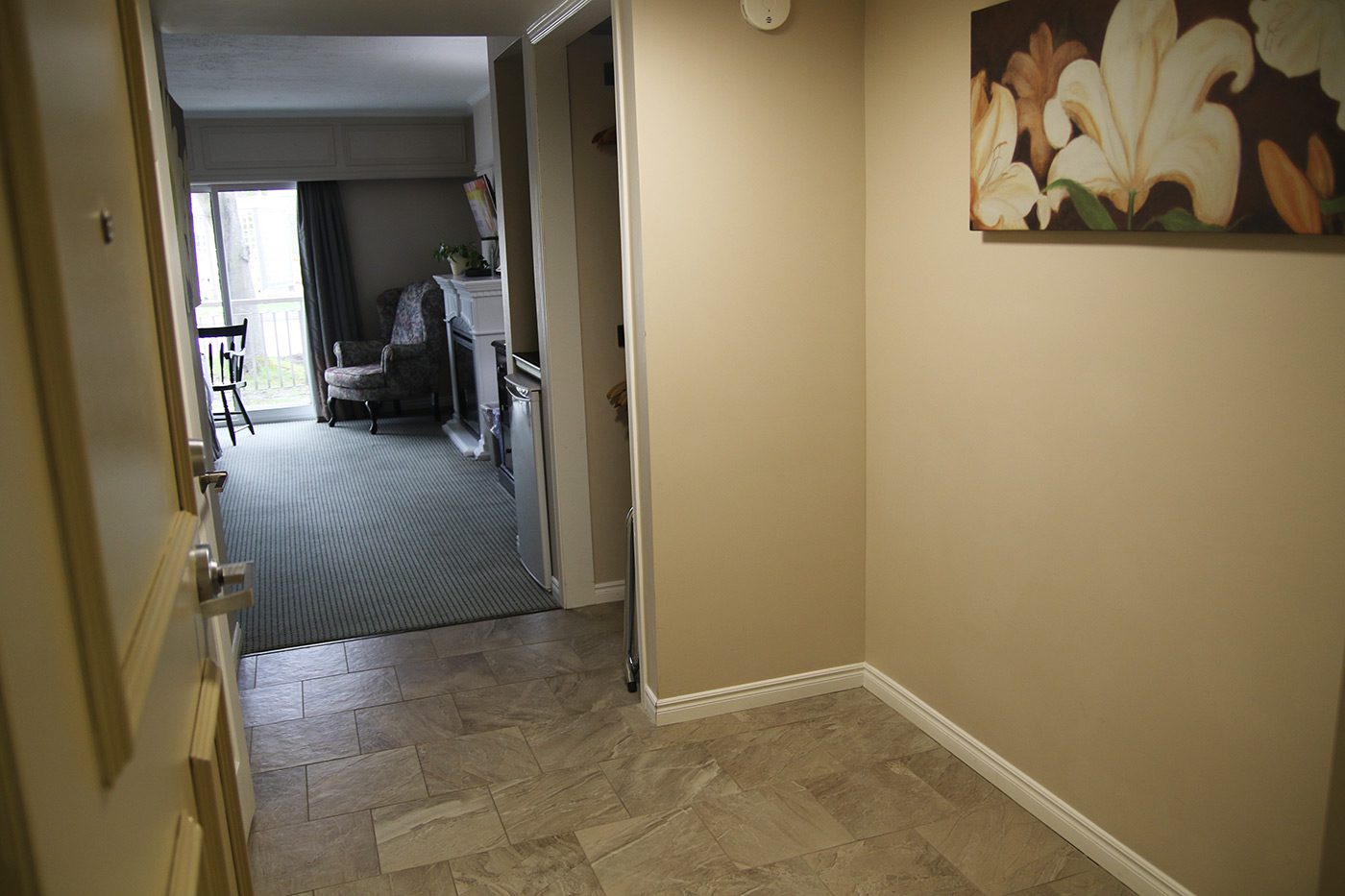 Click image to view full-sized photos.
Room 101 – Fireside Inn
The two-storey Fireside Inn houses 28 rooms and suites, including two sets of connecting rooms. The first floor offers ground-level convenience and includes one Fireside Accessible room. There are automatic, push button doors on the entrance doors to the Fireside Inn closest to the Main Inn. This room is located very close to the Main Inn where all meals are served.
AMENITIES
Automatic (push button) doors into the Fireside Inn doors closest to the Main Inn.
Lever door handles on the door to 101 and on the bathroom door.
Lowered closet and shelf with the coffee maker
Electric fireplace.
1 Queen bed and 1 Single bed
Roll-under sink in bathroom
Grab bars on the right hand side of the toilet and behind on the wall
Roll-in shower with hand held shower head, grab bar, and flip-down shower seat