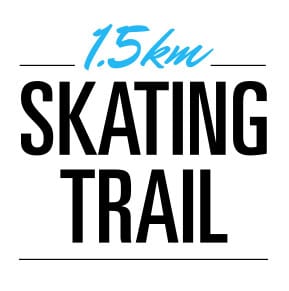 Immerse yourself in the magical ambiance of skating through 1.5 km of wooded countryside in Ontario's Lake Country. Capture the once-in-a-lifetime moment with wildlife scattering amongst the trees as the sun shines through their snow-covered branches. Glide peacefully along the icy path that meanders through the natural setting.
The dancing glow of tiki torches creates an intriguing atmosphere for an evening skate.

Celebrate Valentine's Day in style with our Skate under the Stars packages.
Book our Overnight Getaway Package which includes a 4-course romantic dinner, skating the 1.5km torchlit skating trail and 1 night accommodation in one of our newly renovated Lakeview Cottages (includes wood-burning fireplace, bottle of champagne, chocolate-covered strawberries and a red rose), and delicious breakfast the following morning.
Enjoy an evening Dine & Skate with a 4-course romantic dinner followed by skating on the Torchlit 1.5km skating trail. Priced at $44 per person.
SKATING TRAIL   Day Packages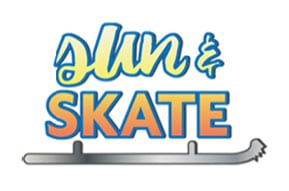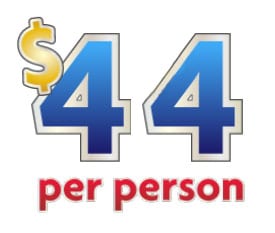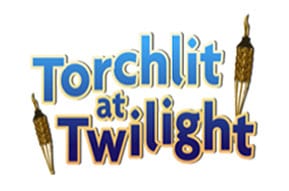 Not looking to stay over night? We have two great ways to experience Fern Resort's 1.5km skating trail with out being a guest. Sun and Skate Sunday morning includes a fabulous country breakfast along with access to Fern Resort's Skating trail. Torchlit at Twilight Wednesday nights includes a fabulous four course meal and skating to tiki torches.
CHECK OUT OUR CURRENT PACKAGES
Christmas and Boxing Day Flex Rates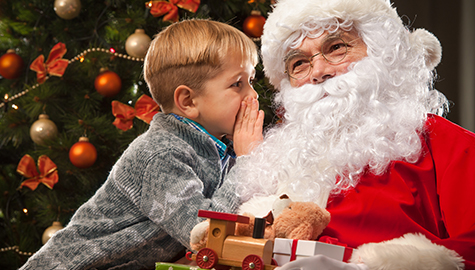 1 TO 5 DAY PACKAGES
Dec 23, 2018 - Dec 31, 2018
Two Kids Free / 3 Meals Daily / Flexible Packages / Seniors 10% Off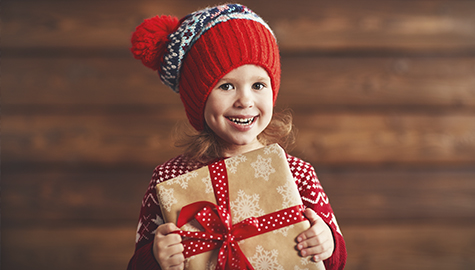 4 & 5 DAY PACKAGES
Dec 23, 2018 - Dec 28, 2018
Great Value / Two Children Free / 3 Meals Daily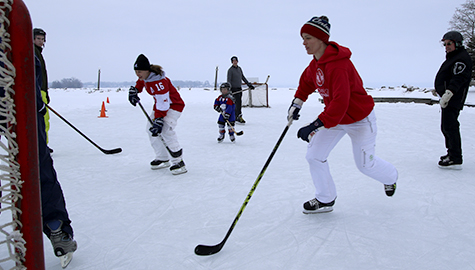 4 & 5 DAY PACKAGES
Dec 25, 2018 - Dec 30, 2018
Great Value / Two Children Free / 3 Meals Daily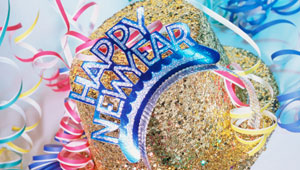 2 TO 4 DAY PACKAGES
Dec 28, 2018 - Jan 4, 2019
3 Meals Daily / Reduced Children`s Rates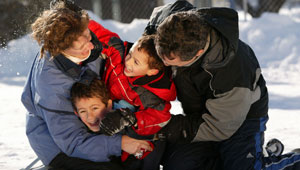 1 TO 5 DAY PACKAGES
Jan 1, 2019 - Jan 6, 2019
2 Children Free / Seniors 10% off / 3 Meals Daily / Great Value
1 TO 7 DAY PACKAGES
Jan 6, 2019 - Mar 8, 2019
2 Children Free / Seniors 10% Off / 3 Meals Daily
1 TO 3 DAY PACKAGES
Jan 18, 2019 - Jan 20, 2019
2 Children Free / 15% Off Rates / Seniors 10% Off / Great Value
1 TO 3 DAY PACKAGES
Jan 25, 2019 - Jan 27, 2019
2 Children Free / 10% Off Rates / Seniors 10% Off / Great Value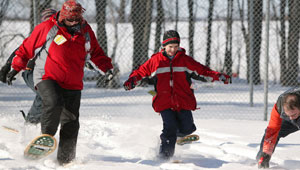 1 TO 3 DAY PACKAGES
Feb 1, 2019 - Feb 3, 2019
1 Child Free / 5% off Listed Rates / Seniors 10% Off
1 TO 3 DAY PACKAGES
Feb 8, 2019 - Feb 10, 2019
1 Child Free - 5% Off Listed Rates - Seniors 10% Off - Great Value
2 & 3 DAY PACKAGES
Feb 15, 2019 - Feb 18, 2019
1 Child Free / Seniors 10% Off