WINTER   Programs
While the kids and grandchildren are off enjoying their programs, gather with new and old friends for great camaraderie and friendly competition. Adult programs are scheduled so as to not conflict with the start and end times of the younger guests' programs, so you are free to participate.
EVERYONE SHOULD TRY THEIR HAND AT…
Families that play together have the most fun together! There's plenty of activities for everyone to get involved with!
Skating Trail Fun
Nordic Skiing
Snowshoeing
Bingo
Horse-drawn Hayrides
Yoga
Arts & Crafts
Broom Ball
Croki-curl
All of Fern's outdoor activities are weather dependent as the skating rinks and trail are naturally frozen.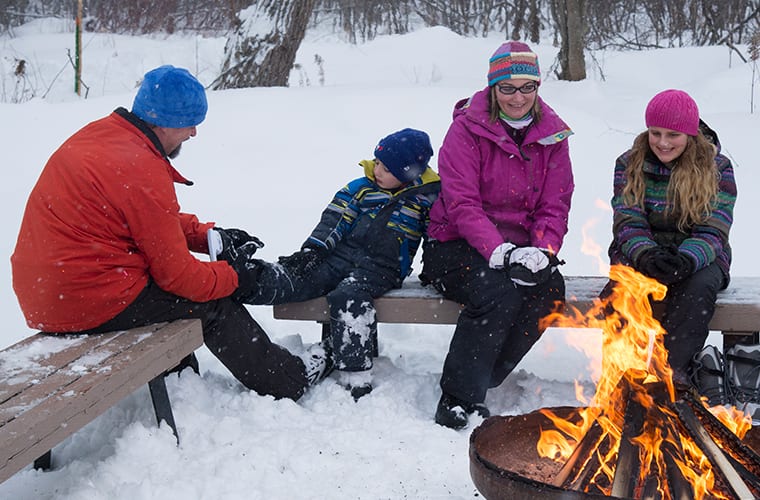 1.5KM SKATING TRAIL

Experience a real Canadian adventure on our 1.5km skating trail through the woods.
Lace up your skates and explore the 1.5km natural ice surface that winds its way through the woods. For a truly magical experience, be sure to go for a skate in the evening when the trail is lit by dozens of torches.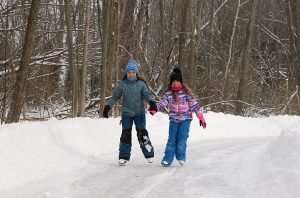 KEEPING EVERYONE BUSY
Join our sports staff daily in one of 4 age appropriate scheduled activities programs Our sports directors are experts in having fun leading you through a range of activities, fun tournaments and crafts. And we don't stop there. Each evening head to Bergwen's theatre were a range of professional entertainers will have the entire family laughing, shocked and amazed. See our entire weekly line-up.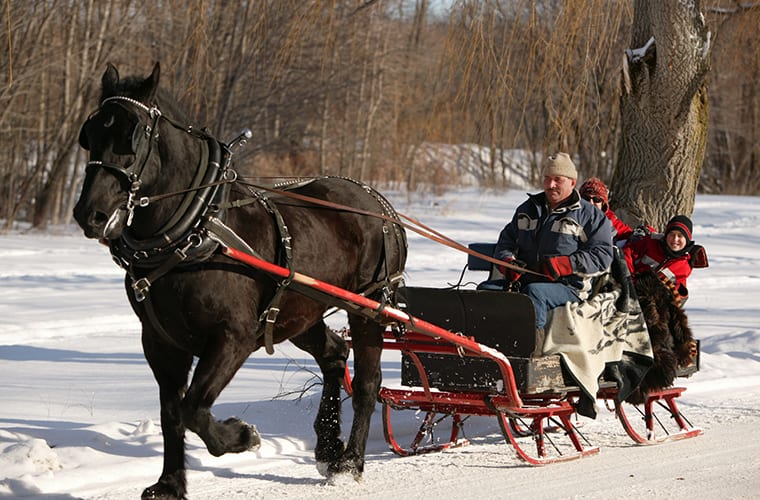 YOUR FUN, YOUR WAY
What is it you find rewarding when you get away? Is it pushing yourself in an activity, getting in touch with nature, sharing a laugh with a friend or simply taking time for yourself? We have the facilities and atmosphere to make your time with us fulfilling, no matter how you define it.