LOTS OF FUN FOR  Couples TOO!
Come together in the beauty of the season, just 90 minutes north of Toronto. Fern's 1.5 miles of lakeshore present a stunning backdrop for a spring escape. Great meals, picturesque lakeside cottages with fireplaces, trails for walking and biking, pools and much more add up to a perfect getaway.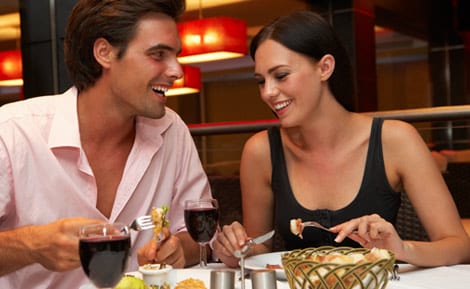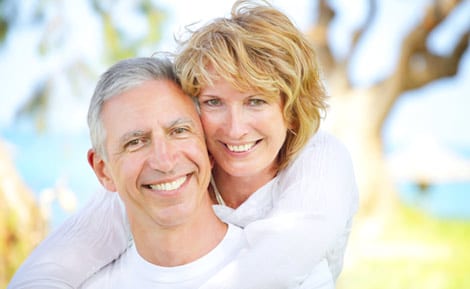 Actually it's the family atmosphere that makes it all that much more fun. We can seat you in the dining room with more mature families and there are plenty of places to escape to if you want some alone time.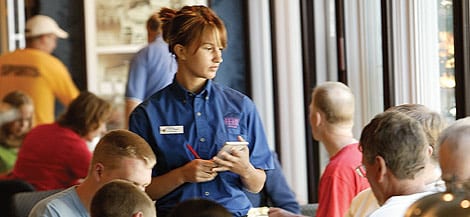 DINING IS A MATTER OF CHOICE
The hallmark of any stay at Fern is the dining experience—fabulous food served in a comfortable and family-friendly atmosphere. Menus change on a rotating basis, offering plenty of choice for every palate. Accommodation can also be made for a range of dietary requirements. Choose from distinguished and creative entrées as well as from the simpler fare generally preferred by our younger guests.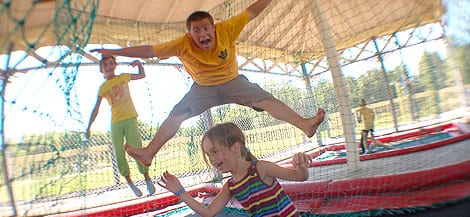 KEEPING EVERYONE BUSY
Join our recreation staff daily in one of several age-appropriate activity programs. Our sports directors are experts in having fun and will lead you through a range of activities, fun tournaments and crafts. And we don't stop there. Each evening head to Bergwen's Theatre where a range of professional entertainers will have the entire family laughing, entertained and amazed. See our entire weekly line-up.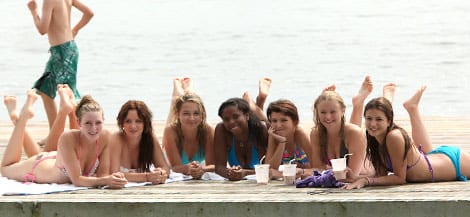 FUN ON THE WATER
Close to two kilometres of Fern waterfront make much fun to be had on, in and around Lake Couchiching. Imagine water skiing, a sunset cruise, fishing from the docks, exploring off shore on a paddle board and more. We also have two outdoor pools, one indoor pool, hot tubs, a splash pad and a steam room. There is more than one way to enjoy the water at Fern!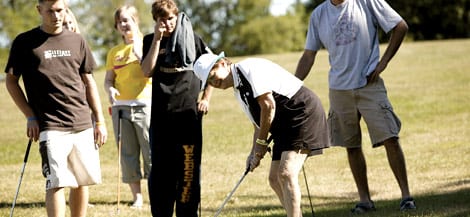 YOUR FUN, YOUR WAY
What is it you find rewarding when you get away? Is it pushing yourself in an activity, getting in touch with nature, sharing a laugh with a friend or simply taking time for yourself? We have the facilities and atmosphere to make your time with us fulfilling, no matter how you define it.
CHECK OUT OUR SPRING PACKAGES