THE MORE THE   Merrier
The only way a Fern vacation gets better is by sharing the experience with more people. Fern Resort has room for everyone with large tables so groups can dine together, accommodation that can be organized so everyone has their privacy but the group can stay close, and of course, great activities that the group can do together or individually so everyone has a great time.  Our fun-packed programs cater to varied interests, activity levels (and internal thermometers).
GROUP DINING AT ITS BEST
Fabulous dining has been at the heart of the Fern Resort experience for more than a century. Your group will enjoy a bountiful choice of entrees to appease all palates and diet requirements. Each menu has Vegetarian, Vegan, and Gluten-free options. Large tables of up to 12 are easily accommodated. A separate table for the kids is a popular option and keeps table conversations lively.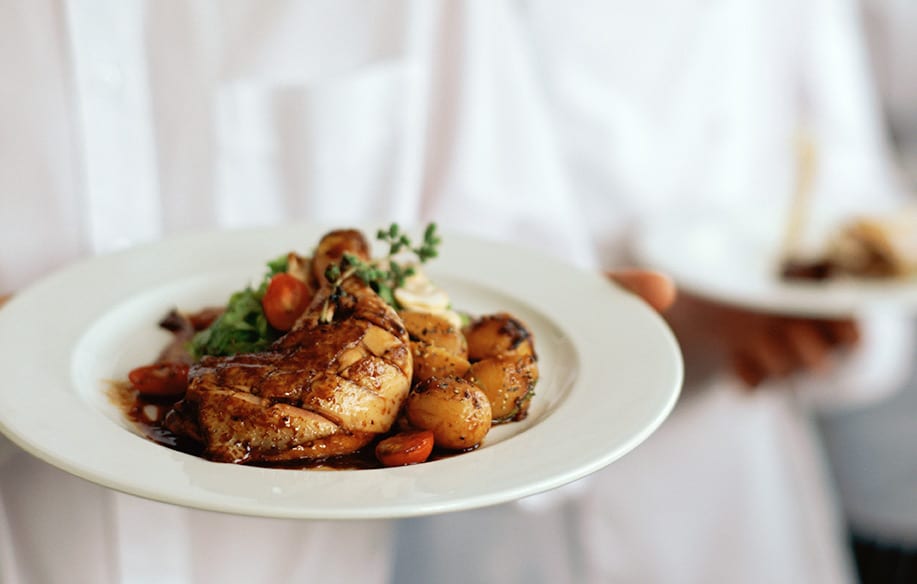 GREAT PLACES TO GATHER
Mary Lou's – Recreational Entertainment Room & Lounge
This historic building's architecture reflects the attributes of a classic Northern Ontario entertainment hall. The atmosphere is warm and casual. Enjoy billiards, ping pong, shuffleboard, TVs, retro video arcade and more. As part of many packages, Mary Lou's offers a licensed bar, snack bar, DJ booth and live entertainment.
Hospitality Suites
Need some privacy for a birthday celebration or anniversary? We have function space for your perfect event. Just want some space but don't have a specific celebration? We can accommodate that as well. Please call ahead for pricing and availability.
Tailored Accommodation Blocks
Our helpful reservation staff understands the importance of connecting with friends and family; the location of your accommodations can be a factor in the enjoyment of your getaway. Choosing from our many styles of cottages and inn rooms and suites, we will work with you to get a block of accommodations that work for your group. We will help you select the accommodations that best meet the preferences and needs of each individual or family.
Campfire Songs and Marshmallows
Gather around the bonfire pit, conveniently located near the entrance to Mary Lou's. Enjoy the glow of the embers and the smells of a natural wood blaze. Toast marshmallows, share stories, and relax under a canopy of stars.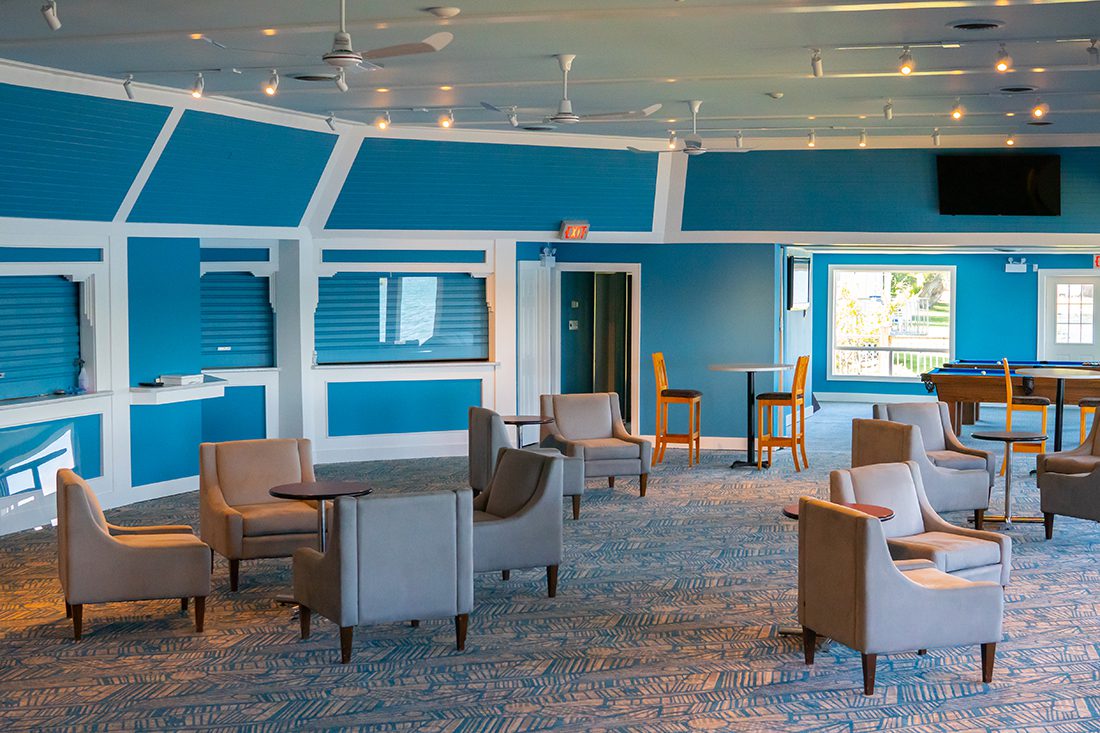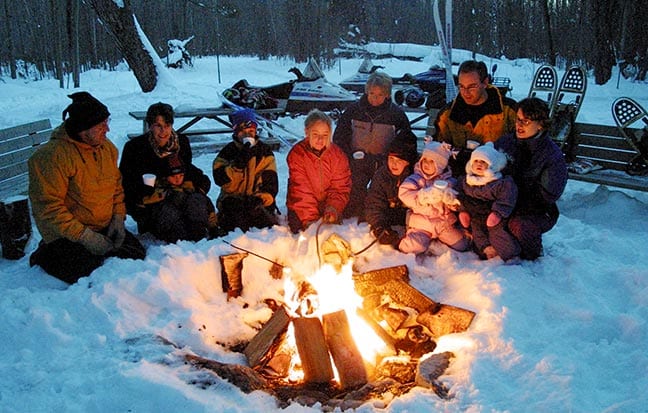 GROUP FUN AND SPECIAL INTERESTS
With the many facilities and activities that you have access to at Fern Resort, you can make sure everyone is fully entertained. Set up a hockey game, a group snowshoe trek or billiards tournament—or schedule free time so people can enjoy the hot tub or fitness room.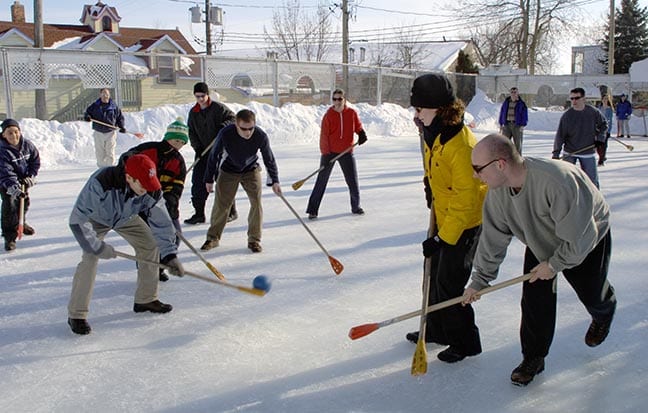 CASINO RAMA
For those of you that are interested in trying your luck, Casino Rama is dealing excitement located only 3km away.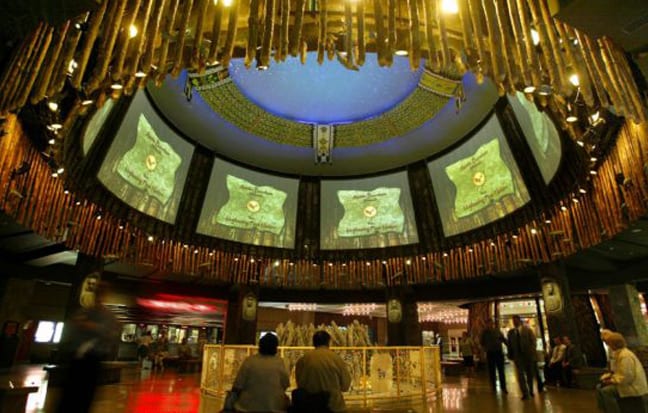 THE MORE ROOMS, THE MORE SAVINGS
Our group discounts are based on a graduated scale: the more rooms booked, the higher the discounts for all. The group discounts can be combined with other promotional discounts, additional adult discounts and child-free promotions, so if your dates are flexible, more savings can be had. Available from late fall to early spring; booking conditions apply.

4-6 rooms 5%, 7-9 rooms 10%, 10+ rooms 15%.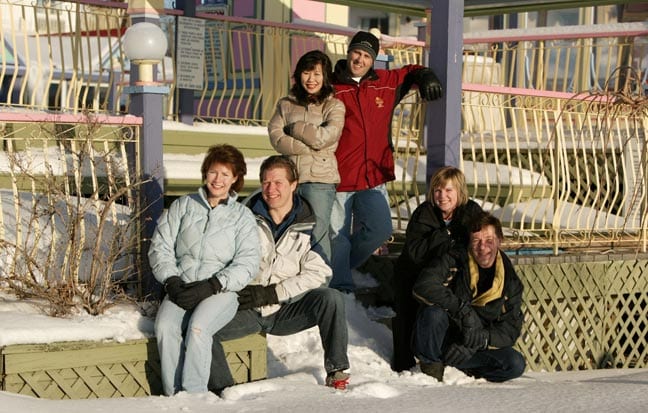 CHECK OUT OUR CURRENT PACKAGES