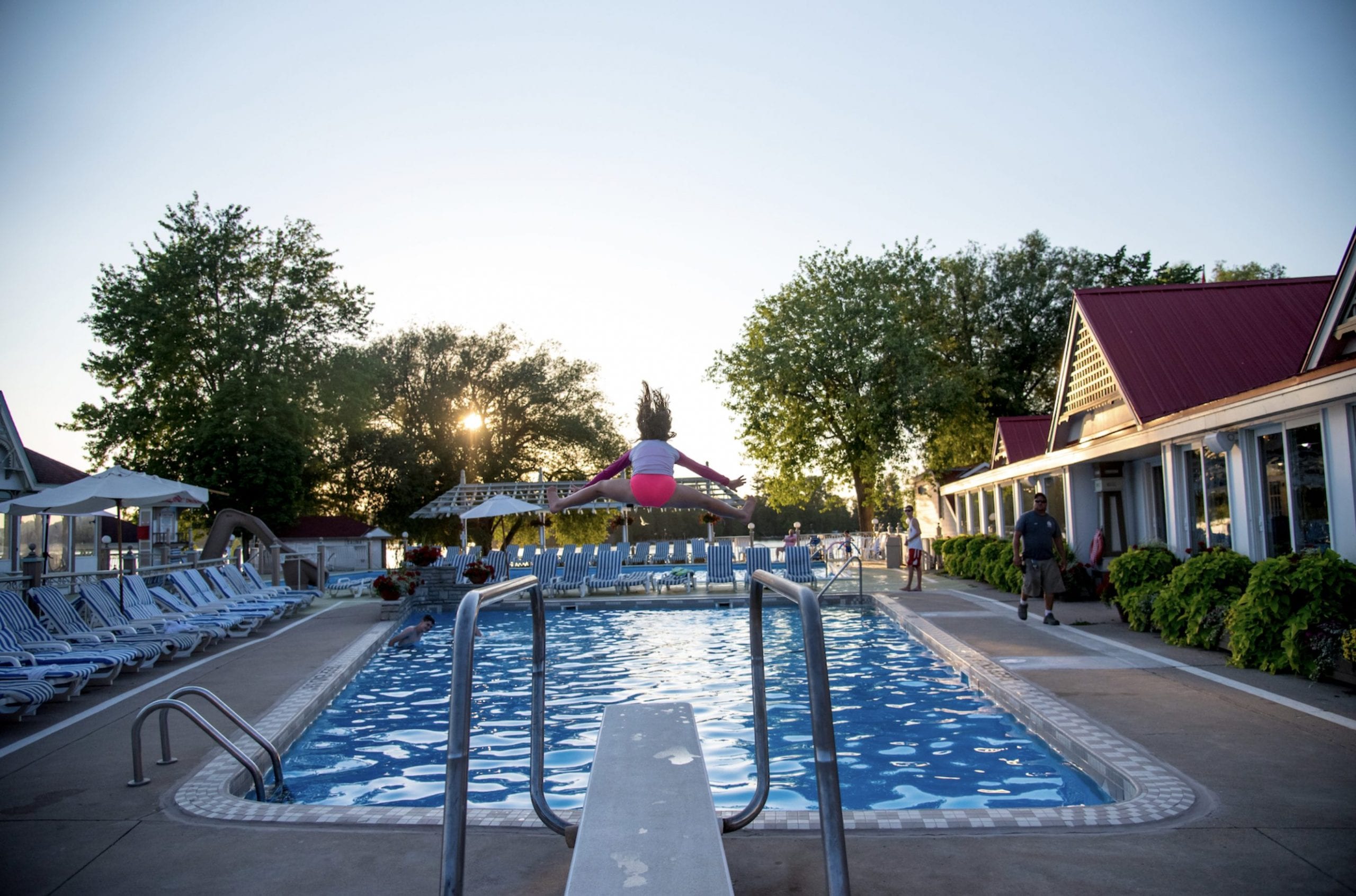 Family Fun at Fern Resort
This article was originally posted on the Bruce Grey Simcoe website and is reposted here with their permission.
Families. They've been around forever. But they've changed, haven't they? Somehow life has gotten busier, the line between work and play has blurred. Technology has wrapped its tentacles around so many hours of our life that it's hard to just be together, in the present moment, with no other demands.
It wasn't always like this. There was a time when using the phone meant untangling a twirly phone cord and stretching it into the hallway for privacy. There was a time when working meant putting on a suit and driving the family sedan downtown. There was a time when dinner was eaten together, at a table, with no interruptions.
Is it any wonder that the one place who really knows how to do family vacations was born in that simpler time? Fern Resort has been family owned and operated since 1895. Our family had a chance to spend two nights and three days at Fern this July. For three blissful days, we just stopped. We stopped touching our phones, we didn't even turn on the TV, we didn't rush (unless it was to candy bingo), we didn't cook, we didn't clean and we slept like rocks after swimming 5 times a day.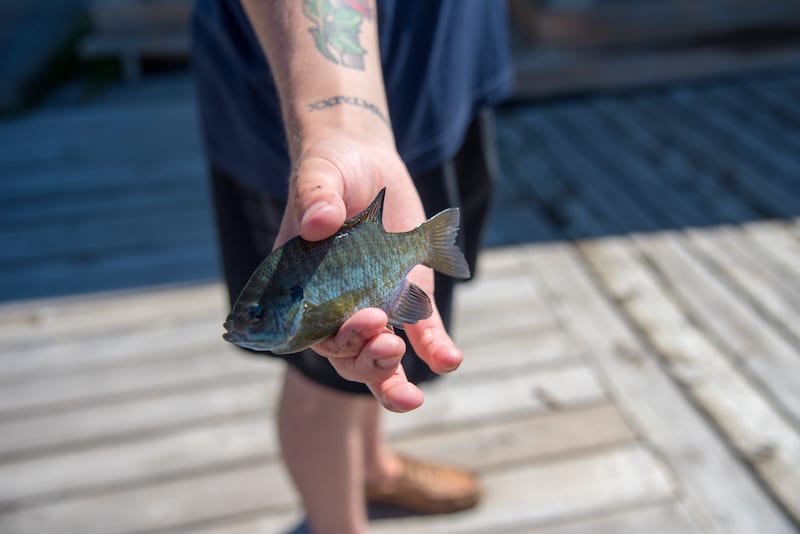 Fern Resort is located on the shores of Lake Couchiching just outside Orillia. With 103 rooms, 3 pools, 2 kilometres of lakefront and 6.5 kilometres of walking trails, if there's a perfect place to take a real break, this is it. Added to the already stunning setting is a full lineup of family friendly activities—from ziplining to paddleboarding and tennis, it's all included. You can opt to relax in a hammock with a good book, try something new as a family or find the perfect blend of both. We aren't great sitters as a rule so we opted to try as many activities as we could. Take a look at my video for the full rundown of what we did.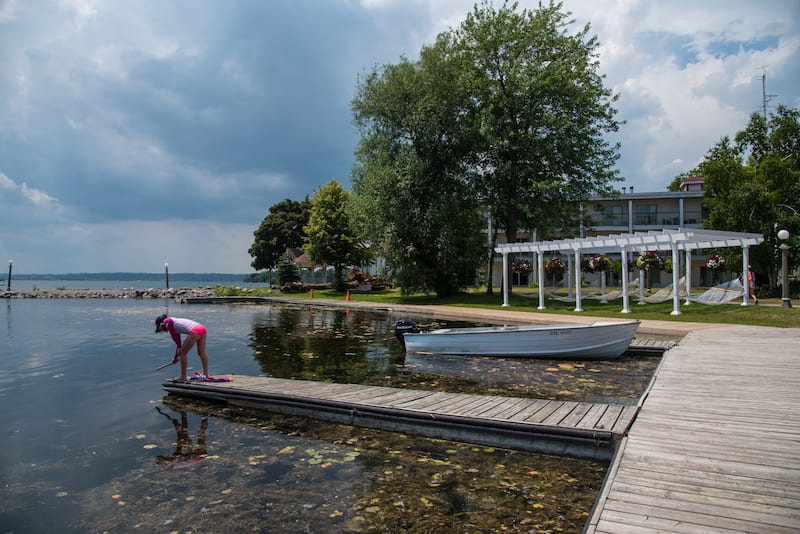 Perhaps the icing on the cake is Fern's all-inclusive meal plan. With 3 meals a day included, you can stop worrying about what's for dinner and focus on what to do. The food was delicious and we loved the idea that we sat at the same table with the same servers each day. Dining is an experience meant to help you meet your 'neighbours'. By the last night, we were singing Karaoke with the nearby diners after the evening show. Making things even more awesome for families are the options—early breakfast buffet for those wanting to get in and out quickly, the option of a BBQ lunch for those (like us) who don't want to change out of their swimsuits, and a 5:30 head start with the kid's dinner buffet, for those who want their littles to eat and head to programs so they can dine alone (say what?!?). I'd be remiss not to mention Fern's famous fresh baked rolls served with local honey. I saw plenty of folks packing their trunks with this edible keepsake as they were heading home.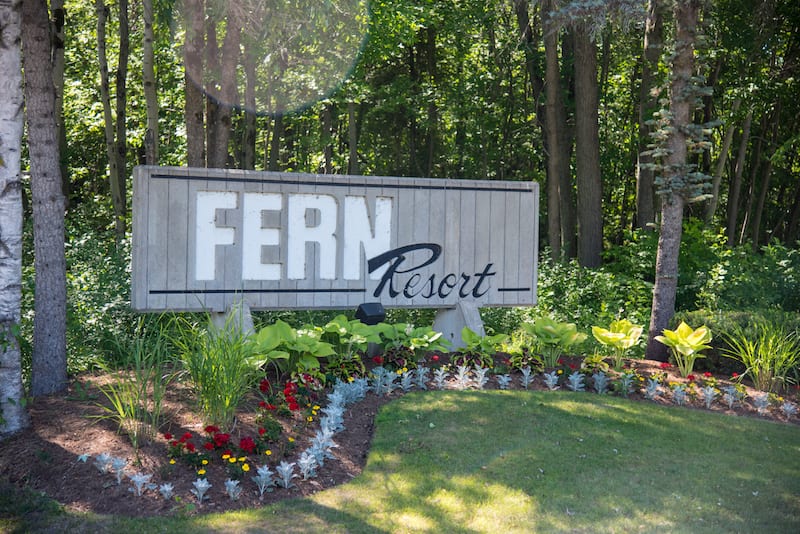 After dinner, the fun continues with nightly entertainment. We took in a performance by one-man band Jamie Williams as well as the Thursday night Staff Lip Sync show. Both were incredible, high energy, well put together shows. Kids were dancing like mad at both and my husband and I even hit the dance floor. Thursday night we stuck around for Karaoke—definitely a family first! It was awesome seeing the staff from the ski dock strutting their stuff in the lip sync show. Fern does a great job of building relationships between guests and staff; something that keeps both coming back.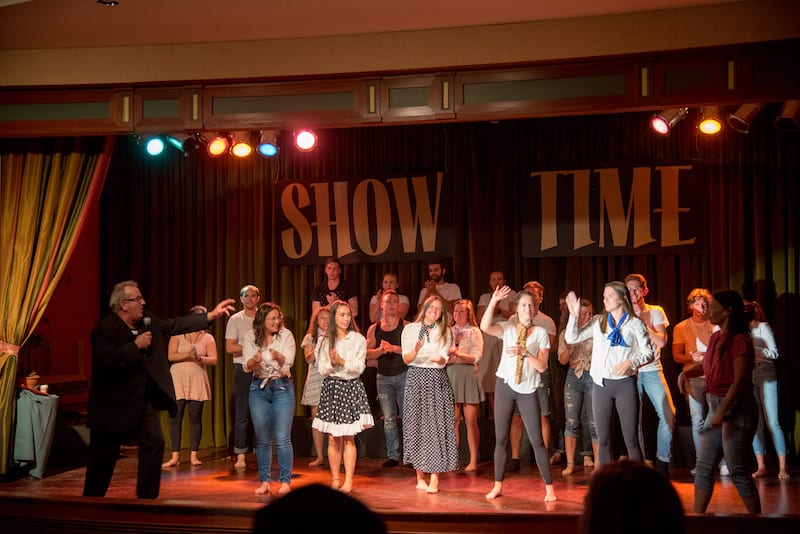 While we were definitely Fern newbies, you could tell that many families were Fern alumni. Folks had lanyards with annual Fern pins dating many years back. You have the option of booking the same room for the same week before you even leave and it's easy to see why. We made friends during our short stay and it's not hard to imagine the relationships you'd build by seeing that same crew year after year.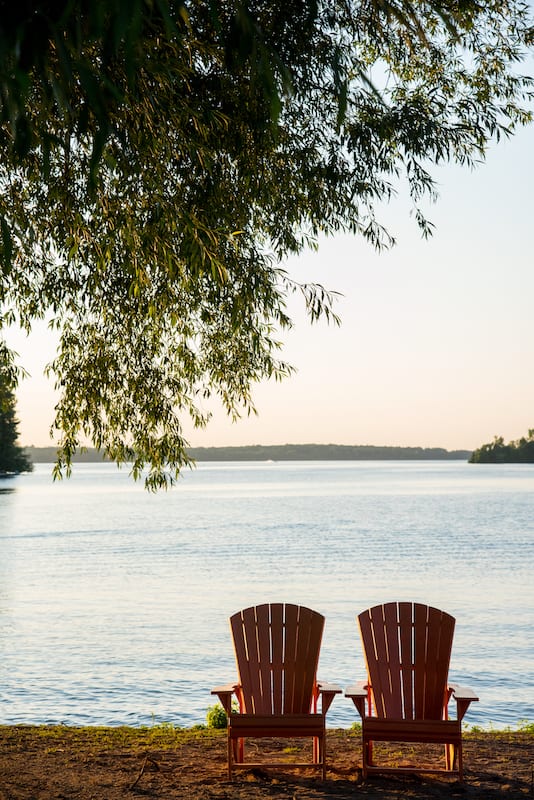 We had an amazing time at Fern Resort and while we didn't get to cross everything off the activity calendar, we hope to go back next year and work through the list. My daughter is already asking for more!